Hi
I like experiment building my own radios: crystal sets, regeneratives with transistors and tubes, etc. Some months ago made a crystal radio with double tunning circuit: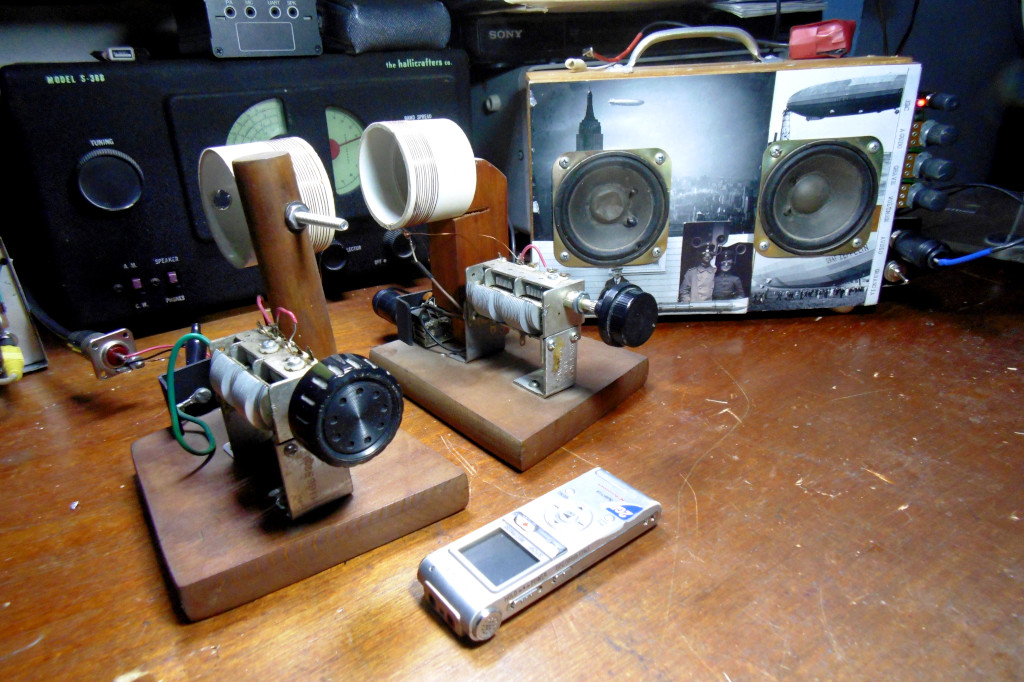 This night i forgot turn off the audio amplifier (the box with zeppellin pictures), and wake up with the strong sound of Burst emission, not is the first time im hearing this kind of sound in my SWLing activities but i dont know what it is, could you tell me about it? Here is my audio record file (Warning: Its a burst sounds so be carefull with speaker vol )
https://sbj.edu.mx/crystal-receiver/sho ... -radio.mp3
I think the frequency is about 5 or 6 mhz, my antenna is a long wire about 20 meters at 10 meters tall with earth conection.
My grid locator is: EK36kp